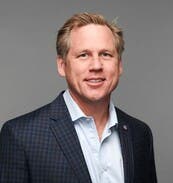 Bryan Kranik, Chief Executive Officer
As CEO, Bryan brings over 21 years of management experience across multiple capacities and functional areas. He has a keen ability to create collaborative work environments and build top-performing teams at all levels. Bryan is responsible for the company's overall operations and long-term strategic direction. Bryan joined BuildASign.com in 2015 as CMO, was promoted to President in 2016, and was named CEO in February 2017. Prior to BuildASign.com, Bryan spent 15 years at Dell in the Consumer and Small Business division holding leadership roles in marketing, sales and general management. His most recent role at Dell was leading the organization responsible for marketing and selling to small businesses which generated more than $1B in annual revenue. Before joining Dell, Bryan worked for Ernst & Young as an Auditor and Merrill Lynch as an Investment Banker. He earned a bachelor's degree in Accounting from The Pennsylvania State University and an MBA from the Kellogg School of Management at Northwestern University. On the weekend, Bryan spends time with his wife, Christy, and son, Hudson, and plays soccer in a competitive men's league.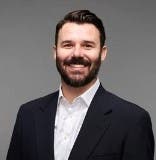 Kit Mellem, Chief Financial Officer
Kit Mellem oversees BuildASign.com's financial operations, policies and reporting. Kit joined BuildASign.com in 2009 and has helped the company continue to grow rapidly and increase profitability. Prior to joining BuildASign.com, Kit was an attorney with Cleary Gottlieb Steen & Hamilton LLP in New York, where his practice focused on the taxation of corporate transactions. In 2014, the Austin Business Journal recognized Kit as the city's Best CFO in the large private company category. Kit serves on the Board of Directors for GENaustin and is the past President of the Austin Chapter of Financial Executives International (FEI). He earned bachelor's degrees in accounting and philosophy from The University of Kansas and a J.D. from Columbia Law School. Kit enjoys whiskey tasting, music festivals, the Austin restaurant scene and spending time with his wife Alexis and their son Charlie.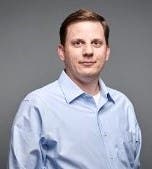 Jeff Novak, Chief Marketing Officer
Jeff Novak is responsible for growth and management of the marketing activities at BuildASign.com including, SEM, SEO, social, email, affiliates, creative and analytics. Since rejoining BuildASign.com in 2015 Jeff has streamlined marketing efficiencies by focusing on data driven decisions and creating operational excellence in business intelligence. Prior to BuildASign, Jeff led digital marketing and fueled rapid growth at both Modernize.com and Callaway Golf Interactive (the digital arm of Callaway Golf, Inc.). In 2012, Jeff founded ROI Spark, a digital marketing consulting company where he collaborated on the digital marketing initiatives of several of Austin's most successful companies. Jeff attended the University of Texas at Austin and earned a bachelor's degree in biology and was also a 4-year varsity letterman in Track & Field and Cross-Country. Jeff enjoys University of Texas athletic events and spending the vast majority of his free time with his wife Kristen and their two amazing and energetic sons, Wyatt and JJ.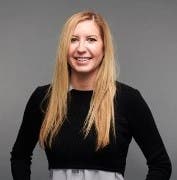 Megan Carter, Chief Product Officer
Megan has been with BuildASign for over 10 years and has been in a leadership role for more than half of her tenure. She has led our Signs, Apparel and Home Decor Divisions since 2019 and was recently promoted to our executive team. She continues to be an invaluable contributor to the company and we're so proud to have her representing BuildASign at the most senior level.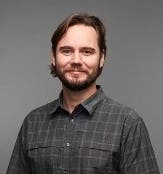 Christian Orawetz, Vice President of Technology
Christian Orawetz oversees BuildASign.com's software development teams and IT group. Since joining the company in 2012, Christian held multiple roles ranging from Sr. Software Engineer, to Software Engineering Manager and now Director of Technology. Christian and his team are focused on delivering technology solutions that allow BuildASign.com to continue to grow and scale its e-commerce business and manufacturing operations. Prior to joining BuildASign.com, Christian held multiple software engineering and Technical Expert positions with Walmart's Information Systems Division where he lead teams building applications and systems used to manage Walmart's sizeable transportation network. Outside of work, Christian takes every opportunity to enjoy the outdoors. You'll catch him cycling local roads and trails, or hiking with his wife and kids.